National Parks and Monsters! It's the 2022 Special Calendar, packed with monsters, aliens, zombies, and other creatures rampaging through America's National Parks.

Each month contains information about a different monster & park along with humorous "facts" and "dates" guaranteed to make you smile with bemusement. Learn about the Zombies of Zion! The Creature of Crater Lake! The Hoodoo Horror of Bryce Canyon & much more! Contains all 12 months plus a word search & games for kids on the back page. Measures 12 x 12 inches, 12 x 24 inches when hanging.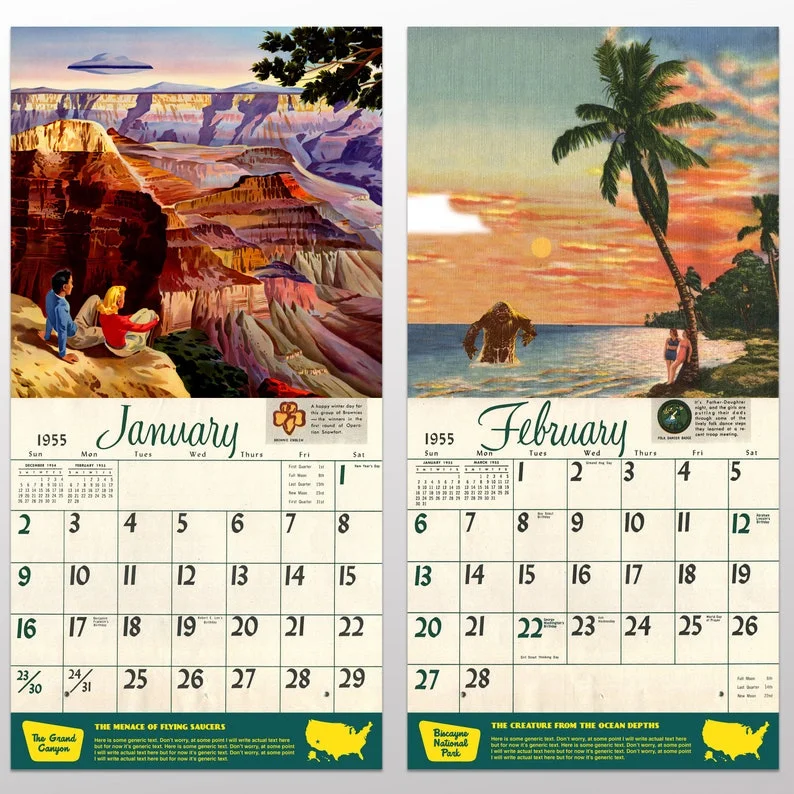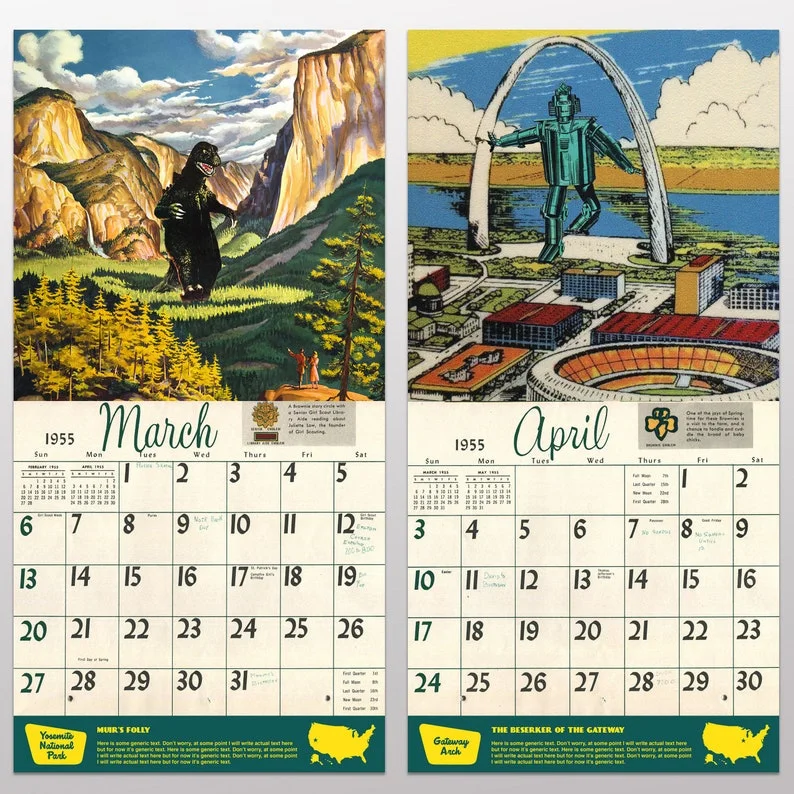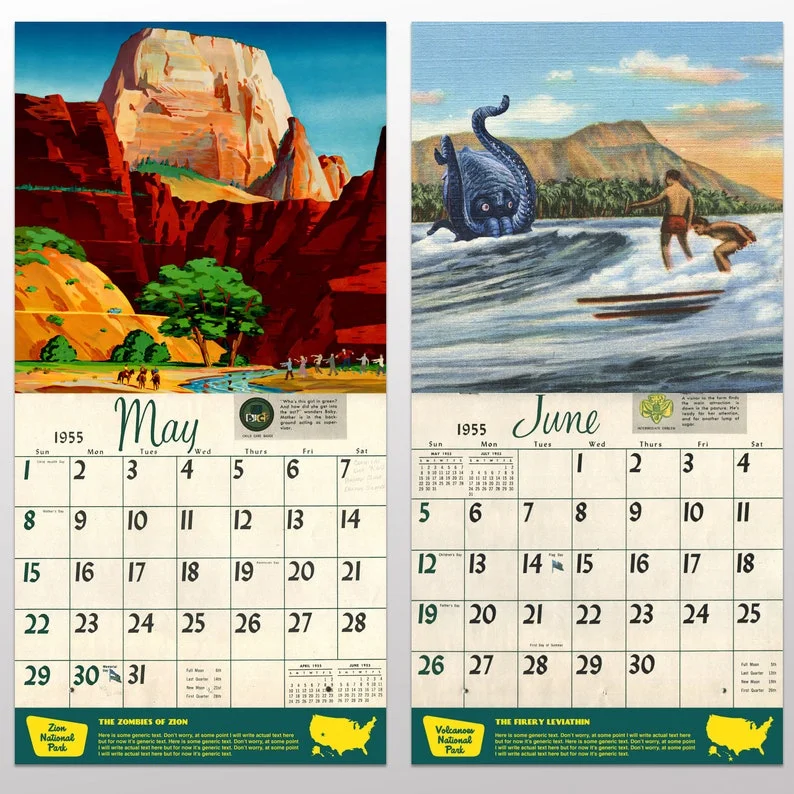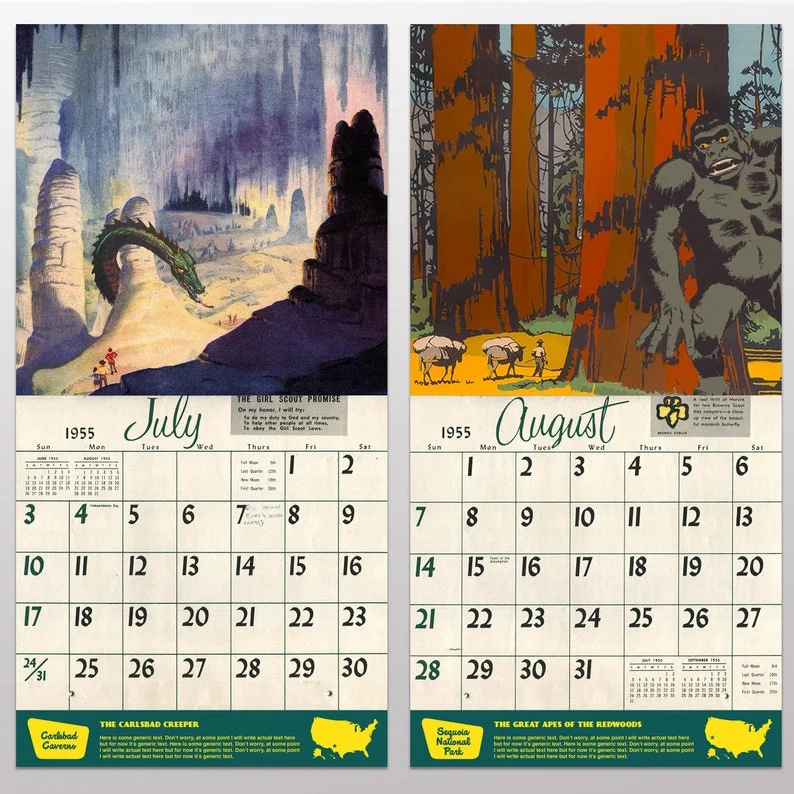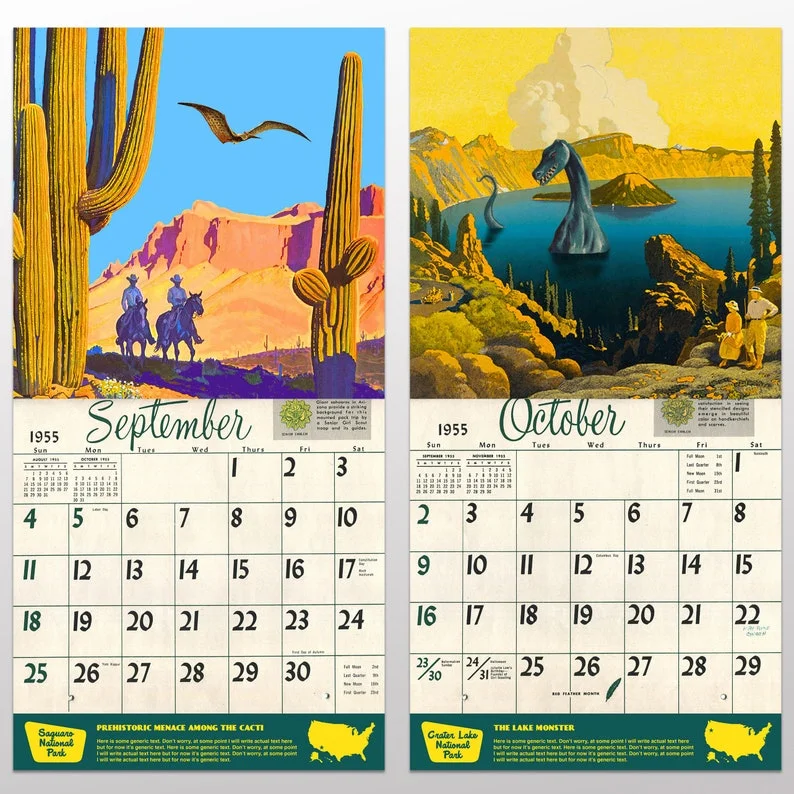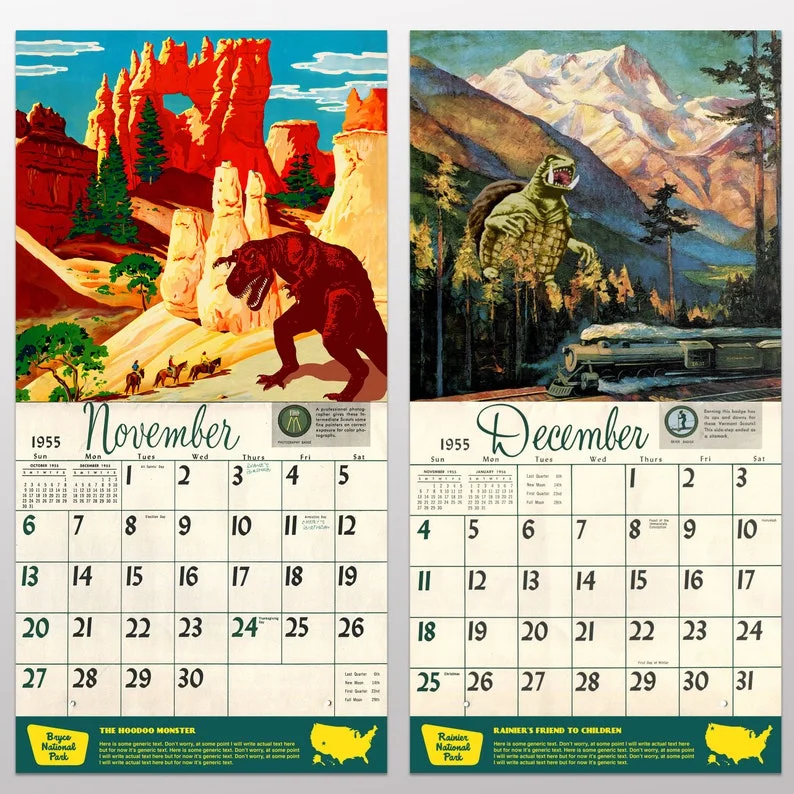 If you do not like when you get, we can give you refund anytime.