The Ultimate Relaxation Starts Here.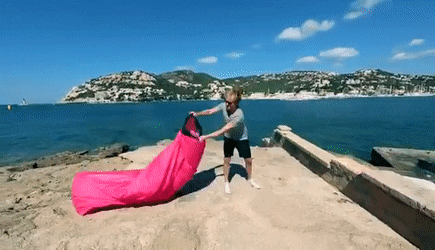 Within seconds, you¡¯ll be floating on air.
The Air?Bed is the one and only?companion?for all your adventures. It's?perfect for every outdoor activity lover, it's easy to use, and inflates quickly. It's comfortable and light-weight and easily deflated. It also comes with a convenient carry bag with straps so it¡¯s easy to transport on the go.?Simple to inflate, just swing the bag to fill it with air and create a life sized air sofa.
Perfect for chilling, relaxing, resting or sleep anywhere

The?Air?Bed is the perfect buddy for all your outdoor activities such as traveling, festivals, beach trips, hanging out in the park and much more. This amazing?bed is made of durable fabric so you can use it over and over again. And?it's very easy to clean, just with a little bit of water and soap and it'll be good as new.
No pump needed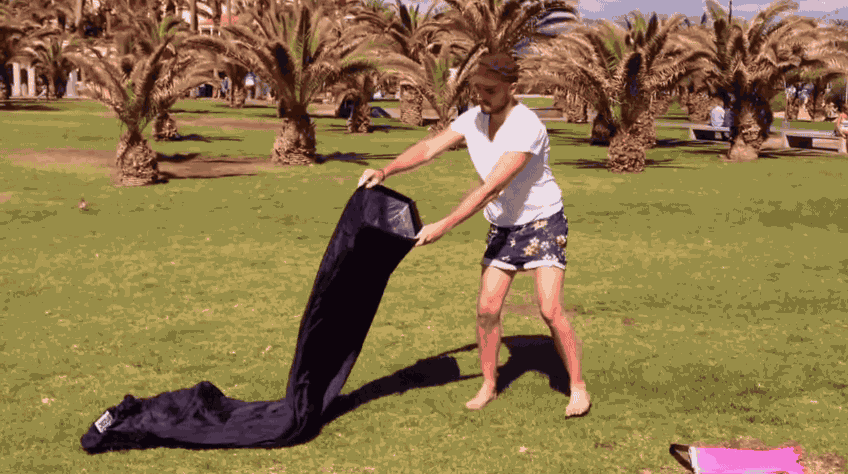 It does not require a pump for inflation. All you have to do is swing the lightweight bag to fill it with air, tie off the end and there you have it ¡­¡­¡­a life size lounger.
Once you¡¯ve found the perfect spot to relax in, remove the Air?Bed?from its drawstring bag. Open up one side and walk/run it around to trap air inside it. Once filled with air, close it shut. Then open up the other side and repeat the process. Once enough air has been collected, roll the opening closed and buckle it shut. You¡¯re then ready to kick back, relax and enjoy your surroundings in the finest possible comfort.?
Features:
Innovative headrest design for comfort and relaxation
Multi-layered material is lightweight, easy to clean, water resistant, odorless and has increased durability
Quick and easy to inflate
Can be used on almost any surface such as grass, sand, concrete and and water.

Specifications:
Inflated Dimensions: 180x60 cm / 74.8"x23.6"
Net Weight: 500 gram / 1.1 lbs
Weight limit is: 300 kg / 661 lbs