FOR CAT'S LOVERS
No matter what you do, your feet are always freezing?
Are you looking for a solution to feel better while keeping your feet warm?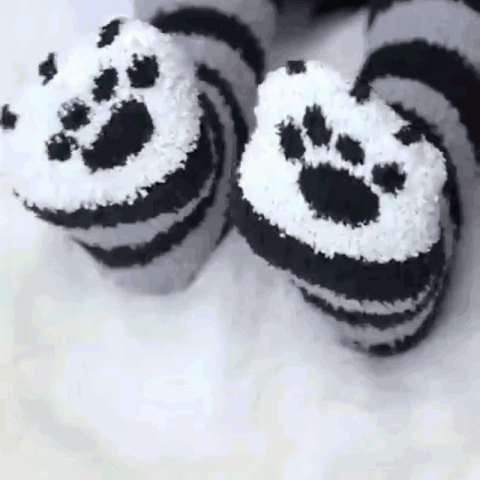 You are ready to face the winter ! We have an original, pleasant and fun solution.
Discover the socks in the shape of a cat's paw! They are so soft and comfortable that you will feel your feet wrapped up like in a good comforter.
The most comfortable socks ever
🐾  Adhere well to your foot
🐾  Thick, soft and breathable socks.
🐾  High quality, durable and pleasant to wear.
🐾  Adapt to different shapes, which guarantees exceptional comfort.
🐾  Cat's lovers design, ideal for cocooning.
They are so cute that all your friends will want to have them too! Don't hesitate to give these winter socks to your loved ones, you can be sure they will be happy. It's the perfect gift for Christmas or any other special occasion!
ORIGINAL Cat socks with beautiful colors
The toes and heels are reinforced to reduce wear to its maximum. With its soft material, these cat socks will seduce you.

A very comfortable and stretchy sock to spend a good winter while soft and warm ... Ideal for long evenings.
You can wash in the machine but at very low temperature, do not put in the dryer.
STYLE AND ELEGANCE
Turn your feet into cat feet with these warm winter socks.