Get ready for some holiday fun with this party game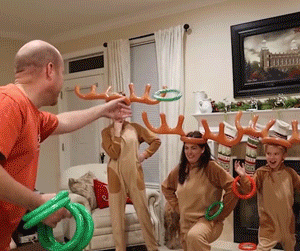 Make your Christmas party more fun with this inflatable ring toss game.
Let's play the Christmas reindeer game.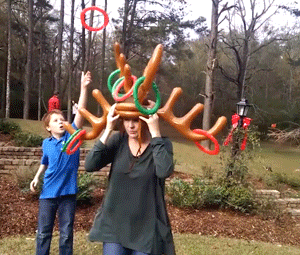 Throw a round hoop at the large reindeer antlers on your friend's head and take turns wearing the antlers to create your own toy.
They will bring joy to your Christmas party !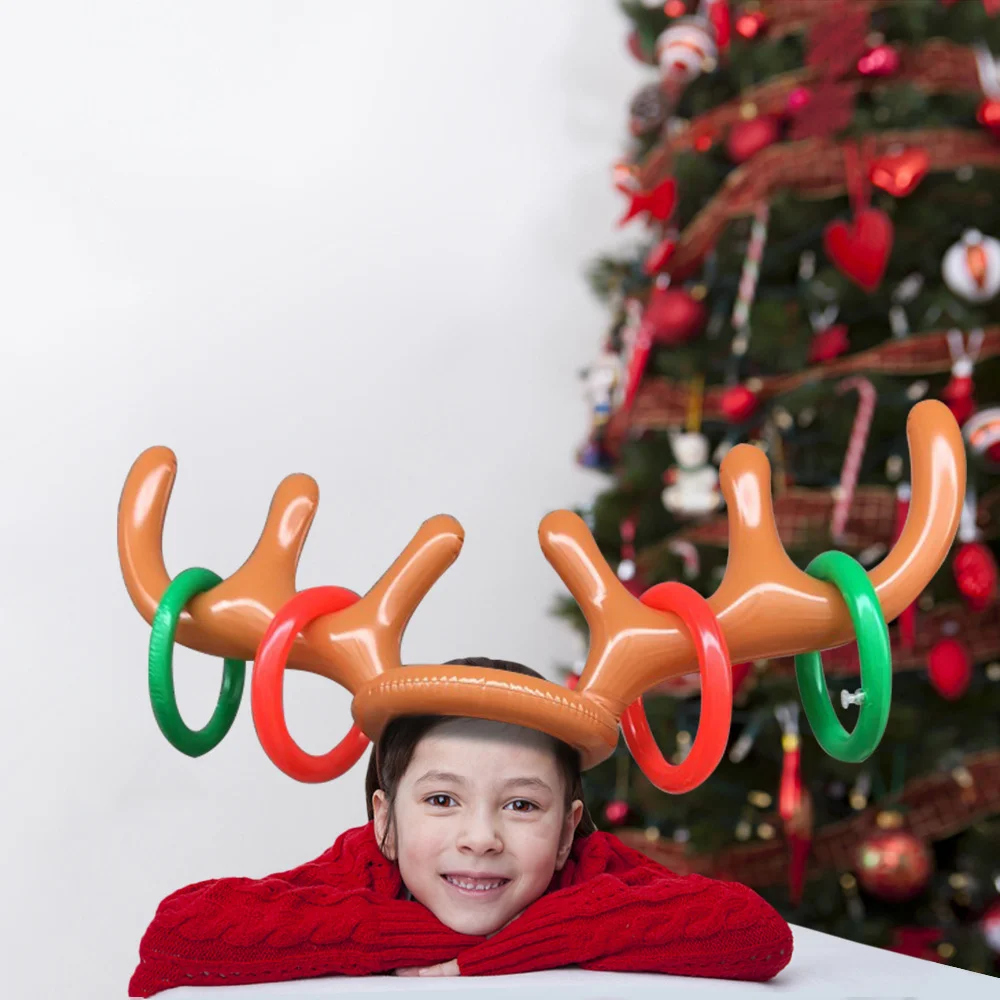 Features
The inflatable reindeer antler toss is lightweight, easy to carry , and a great interactive toy. You can wear this horn on your head or throw it with your kids at your Christmas party. The player who gets the most rings around the corner wins .
The cute antler design and fun game experience will add a fun and festive atmosphere to your Christmas party! Perfect for birthdays, Christmas, schools, carnivals, classroom active indoor and outdoor play events.
Ring toss game is perfect for indoor and outdoor use . Easy to inflate and deflate.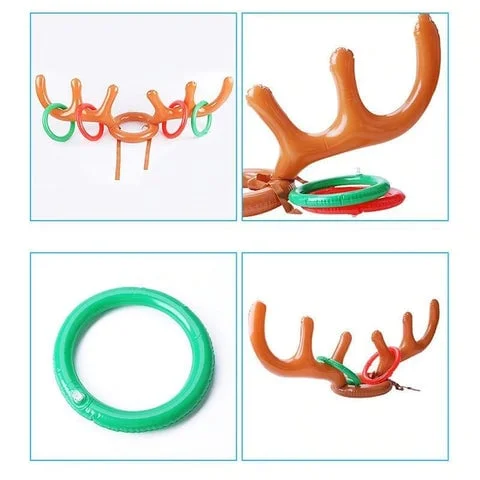 Order now and get the Christmas limited edition for free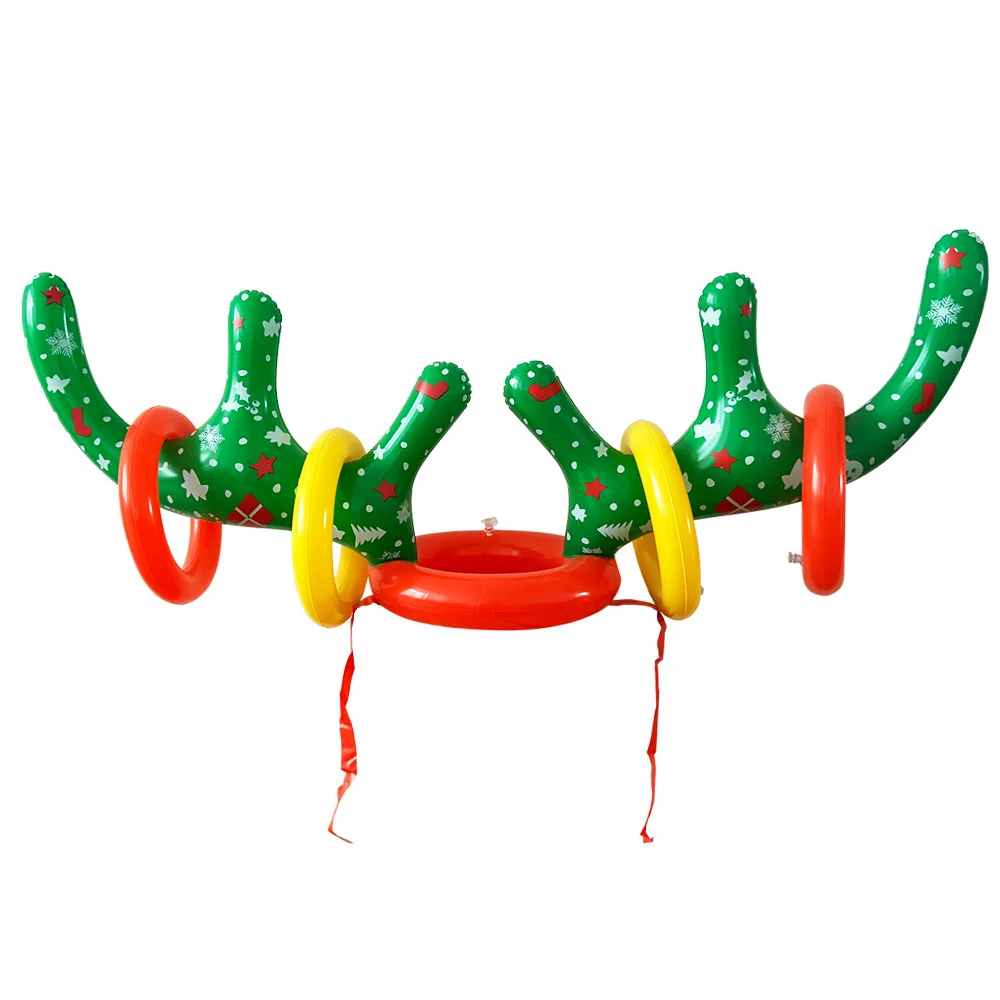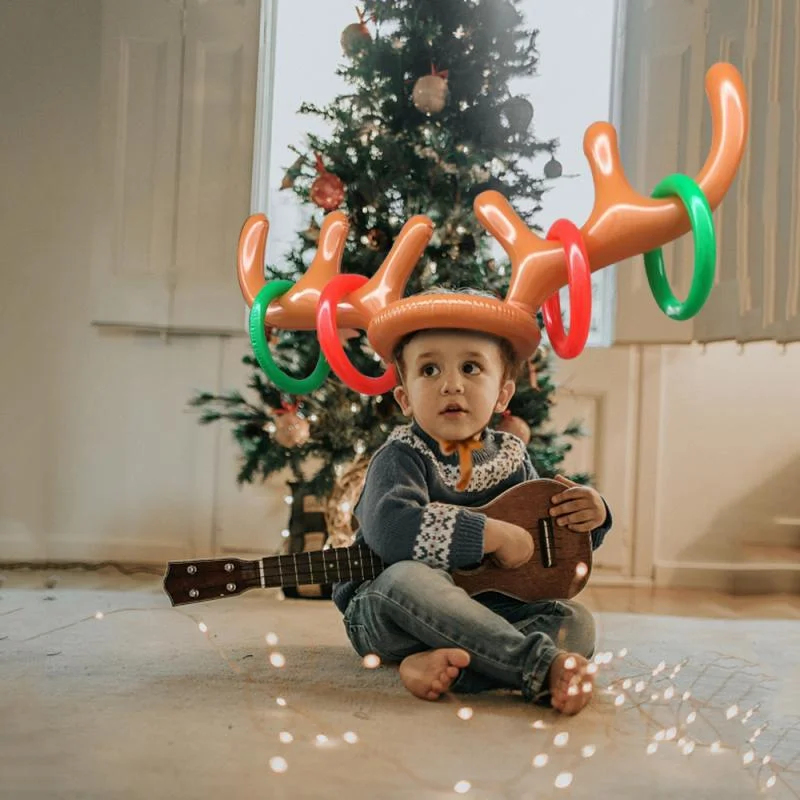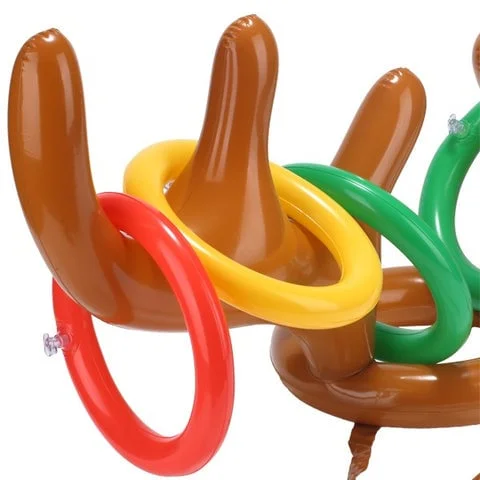 specification:
Reindeer antler hat: 34.6 x 13 x 9.1 inches.
Ring: 7.1 inch
For children from 3 years old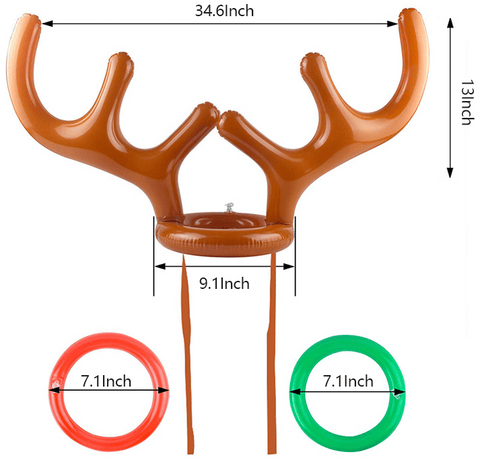 Package contents
Standard set : 2 inflatable reindeer antler hats and 8 inflatable lasso rings.
Family Set : 4 Inflatable Reindeer Antler Hats and 16 Inflatable Hand Throwing Rings
Big Family Set : 8 Inflatable Reindeer Antler Hats and 32 Inflatable Hand Throwing Rings