Attract more hummingbirds to your yard with just one feeder thanks to the unique design of this hummingbird feeder. The Hummerbar provides a long, flute-like shape that hangs horizontally.

Thoughtfully Designed
The unique petal-shaped feeding hole can effectively prevent bees and ants.
Feeds Several at Once
With its welcoming banquet for up to 24 hummingbirds at a time.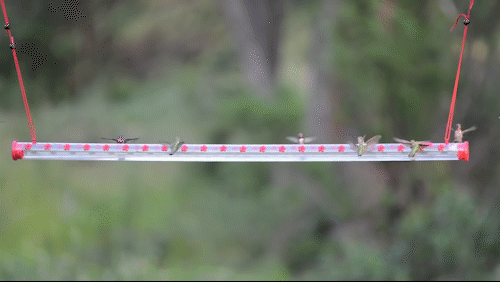 Easy to Hang & Fill
Using the two, included, adjustable cords, the Hummerbar hangs easily from a convenient location like two shepard's hooks, trellis, or from the eaves of a house in front of a viewing window.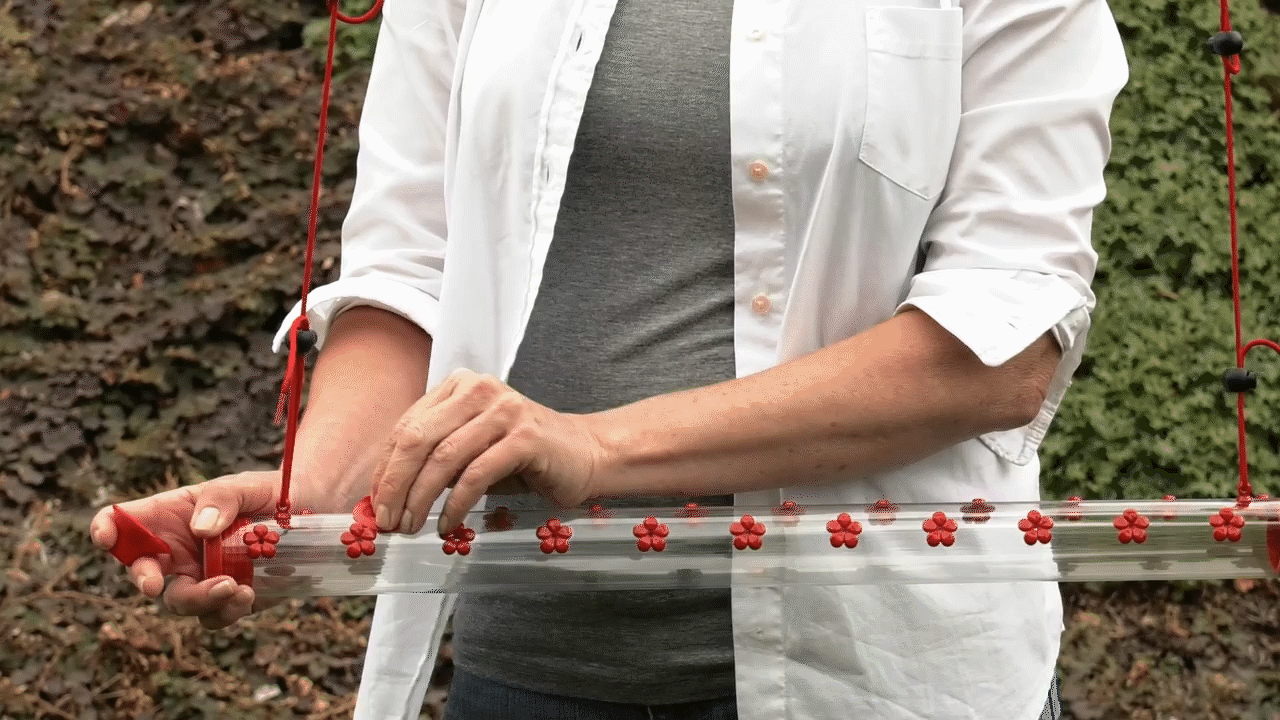 Clear Nectar Reservoir for Easy Monitoring of Nectar Levels
The clear tubular design magnifies the action of the hummingbird's tongue while it feeds. 
Easy to Fill and Clean
To allow for easy filling, this feeder comes complete with a mini funnel.