If you want to add a little style to your decor, this watering can fountain will be great! Family and friends will be fascinated by the constant flow of water into this never-filled fountain. It's quick to set up and easy to maintain.


Yes, that's really water! Once you get your kits, all you'll need to do is find that perfect pot, choose some decorative stones or marbles and turn that ordinary pot into something extraordinary! It is really quite simple and takes little time.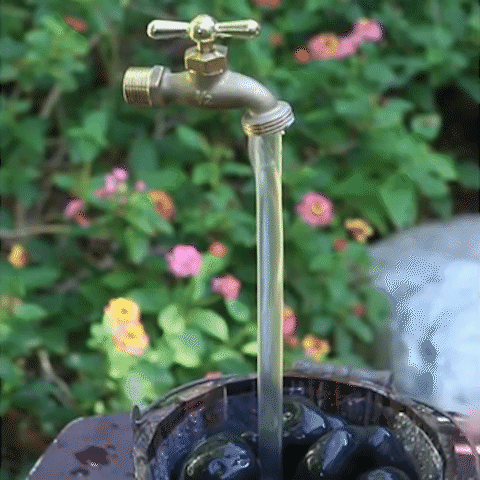 Looking for a unique centerpiece idea? Try a pot with stones to match your event's theme. Perhaps you have a family heirloom vase that could use some new life, or maybe a teapot that you just can't part with. Any leak-proof pot can become a conversation starter.


Each kit contains a faucet, a submersible pump, a 12" long tube, and instructions.