UPDATE: Due to high demand for this item, we only have 7 items in stock.
Get refreshed every night, sleep well, and wake up rested.
An ergonomically designed pillow is the key to a restful and refreshing night's sleep. This pillow has been carefully designed to support your head, neck and shoulders so you can wake up feeling comfortable and rested. The pillow is filled with high-quality hypoallergenic material that holds its shape and has great durability. Breathable lining enhances airflow to keep you cool and comfortable all night long. Invest in your sleep and see what a difference the right support can make.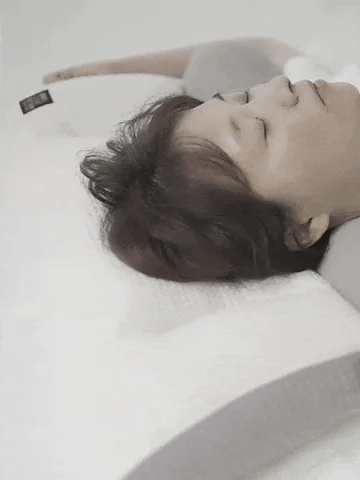 Don't settle for an ordinary pillow, sleep peacefully with an ergonomic sleep pillow.
This pillow features an ergonomic design that adapts to the natural contours of the human body. Stroking the head provides optimal support for the neck and correct alignment of the spine. As a result, it helps reduce common sleep-related problems such as neck pain, stiffness, and even snoring. This sleeping pad is not only functional but also luxurious. The plush, soft feel of a pillowcase can ruin your sleeping experience. Experience the best sleep experience now.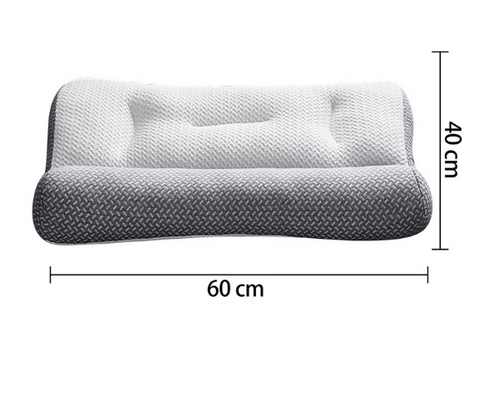 Why it's useful | Promotes deep sleep. It's the key to a comfortable and restorative rest.
This pillow retains its shape over time and is also suitable for people with allergies.
Designed to last, this pillow is built to withstand daily use and remain supportive.
The pillow promotes deep, undisturbed sleep, so you can wake up rested and rejuvenated.
Provides excellent head and neck support, ensuring the correct alignment of your spine for a more comfortable sleep.
A plush, soft pillowcase adds a touch of luxury to your sleep and improves your overall sleep experience.
Breathable pillowcases promote airflow to keep you cool and comfortable all night long.
Ergonomic design that promotes better sleeping posture reduces neck pain, stiffness, and discomfort.