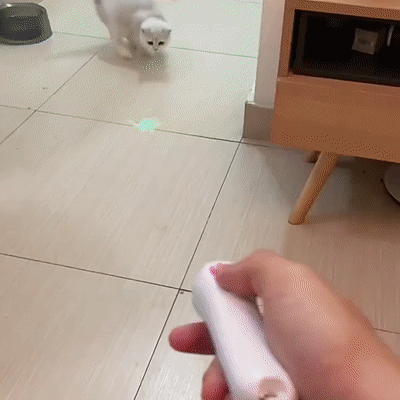 5 Cute Patterns Design

The LED light pointer pet toy have 5 cute patterns like paw, bone, mouse, love and fish and can be changed shape if required to attract your pet's attention. Just turning the gears to change different patterns. The purple light can check urine stains and pet moss to ensure cleanliness and health.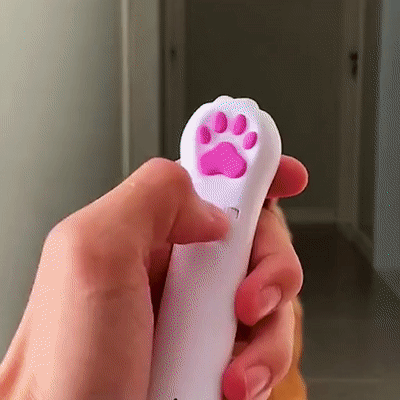 Rechargeable
USB charging, which means that we don't have to keep changing the battery.(USB charging cable included)
The pink cat's claw on the funny cat stick can play a non-slip effect, which is cute and practical. This cat toy uses LED light source and lens to form a funny cat stick, which is soft and not dazzling, and the image is clearly visible. The projected fishbone pattern is vivid and fully arouses the cat's enthusiasm.It can be used for 3 hours per charge and has five different color patterns.


Package includes

a white funny cat stick with blister packaging and a USB charging cable.


Safety material



This LED cat toy is made of ABS plastic, tasteless, safe and bite-proof. In addition, the pattern projected by the LED will not hurt your eyes.