Easily take pictures anytime, anywhere!
Strong magnetic suction, easy to pick and place!
Rotatable design, you can freely switch between taking selfies or taking pictures of scenery!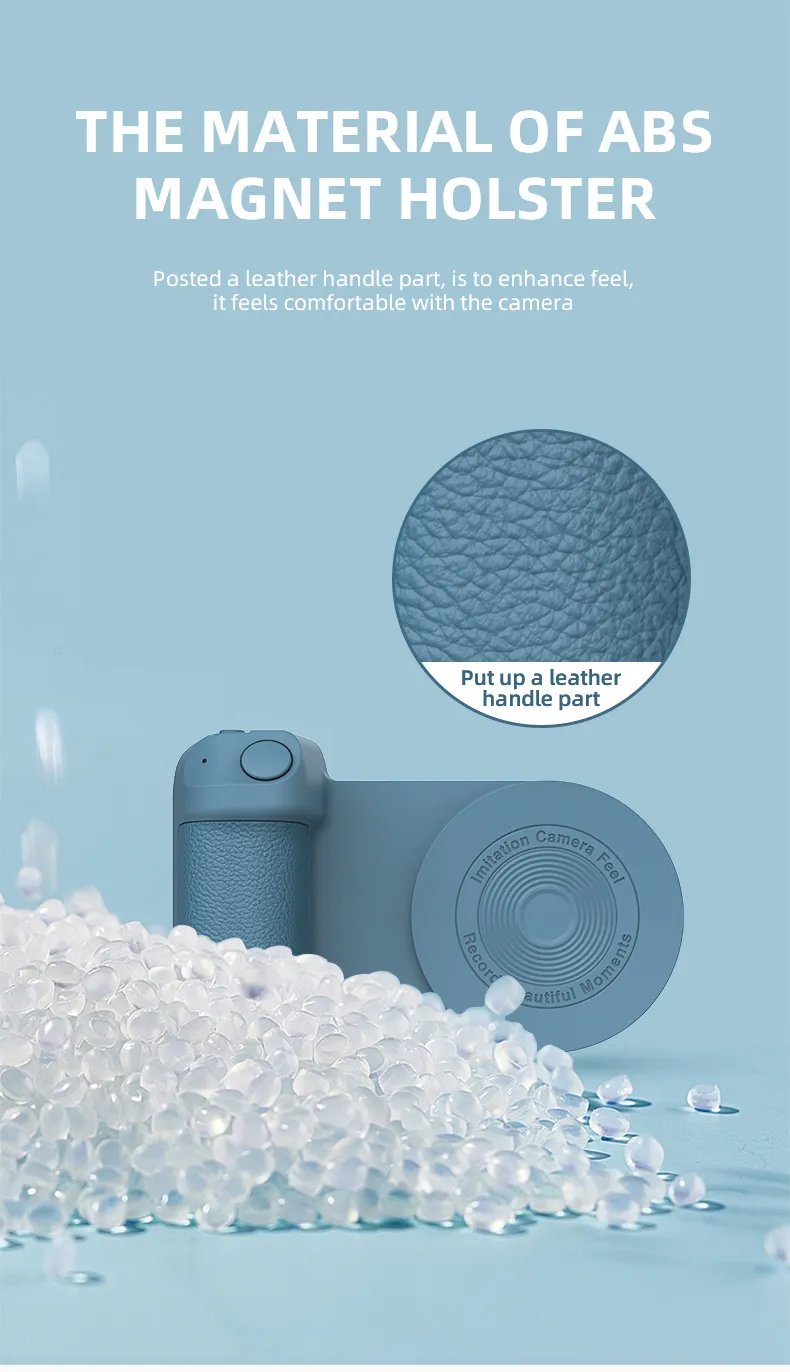 Specification
Size; 11.2×8.3×3.5cm
Material; ABS+Magnet+PU
Battery capacity; 200mA
Input interface; Type-c
Rated voltage: DC/5V
Rated current; 2A
Power: ≈10W
Weight: Basic model: 107g, upgraded wireless charging model: 114g
Packing list: mobile phone bracket, manual, Type-c charging cable, magnetic ring
Applicable to: All mobile phone models
The difference between the basic model and the upgrade model:
Both look the same, with magnets, control board, bluetooth, battery. The difference is that the basic model does not have a wireless charging function, and the upgraded model has a wireless charging function. Note; wireless charging is not a power bank, the wireless charging power is 10W, it needs to be connected to a USB charging cable, and the interface is type-c. The battery is a 200Mah polymer battery, and the battery only supplies power to Bluetooth. It can last for two or three months when you go out to play and take pictures normally.