Are you bothered by the fact that the toolbox at home is big and bulky, and the tools are not even complete? Here comes a pair of portable and versatile pliers that makes your life more convenient.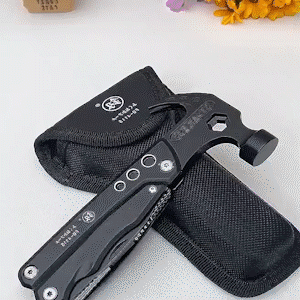 FEATURES:
Multifunctional Design: This pair of pliers features 7 functions that allow you to do most anything. You get a mini hammer, clamp, power pliers, bottle opener, knife, screwdrivers bit, nail puller.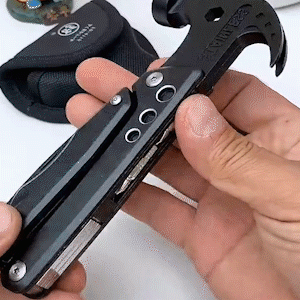 Foldable and Cabinet: This small piece of equipment is lightweight and compact, so you can carry it around with ease.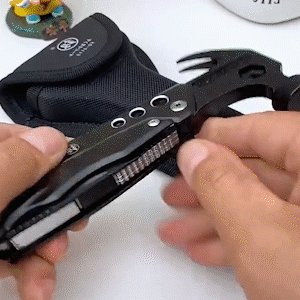 Made to Last: The stainless steel makes it durable, not easily damaged. Most importantly, the pair of pliers will have a longer service life.
Unique Christmas Gift: 7-in-1 multi-tool makes the perfect gift for men brother husband, and even close friends on every occasion of Christmas Day, Birthday, Wedding Anniversary, Graduation, etc.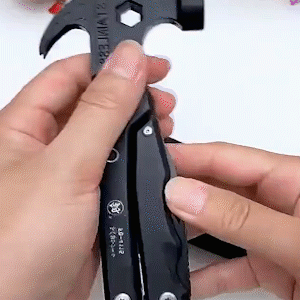 Wide Range of Applications: At home, you can use it to DIY or repair furniture; When camping, it can be used to build tents, chop firewood; When traveling, it can be applied for emergency situations, and you can use it for self-rescue when necessary; It can also be used in industrial buildings because it is small and portable.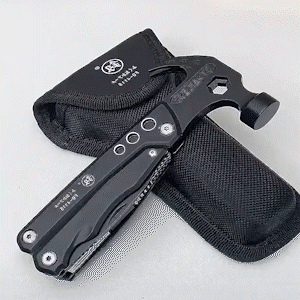 SPECIFICATIONS:
Material: Aluminium Oxidation of Handle + 420 Stainless Steel.
Product Technology: Oxidation Process, Sand Blasting, Blackening, Fine Polishing.
Size of Expanding: 21.5cm / 8.46". 
Size of Folding: 16 x 7.5 x 2.5cm / 6.3 x 2.9 x 1".
PACKAGE INCLUDE:
1 x Multifunctional Pliers With Horns Shape.